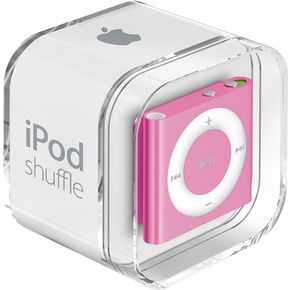 My original ipod is having some technical issues, I have been using my shuffle at the gym, easy to clip on and get moving with :] The only drawback is you have to skip through songs to find what you are looking for.
I love finding new songs to listen to while working out. Since I listen to so many types of music I find it hard to sort them out into the more "upbeat"list. I always find myself slowing down while working out when a more mellow song comes on. I want to post some songs that I felt kept me going strong!
Just sharing! I love new music and welcome any upbeat/ up lifting gym type songs suggestions.
NOISETTES-
WINNER
Definitely some great lyrics,

Shingai Shoniwa has such a lovely voice
Posted in a previous post, just wanted to officially add it here.
Perfect song! Just makes me want to get up and dance and or workout :]
MARINA AND THE DIAMONDS-
OH NO!
Another song I've posted in a previous post. Her songs/ lyrics are amazing
TWO DOOR CINEMA CLUB-
SOMETHING GOOD CAN WORK
CASCADA-
EVERY TIME WE TOUCH
I'm not a huge fan of music video's, most of the time I feel they ruine the music and songs for me.. the original music video and the "official" music video for this song is a great example to why.




BREATH CAROLINA

- BLACKOUT

This song is great :]